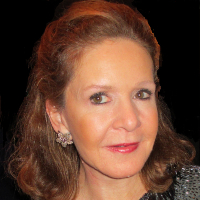 Contact Me
Tel: (978) 475-1482

Email: sheilatucke@msn.com
93 Main Street, Suite LL131, Andover MA 01810

Welcome to My Practice
I have had a private therapy practice in Andover for nearly 20 years. During this time, I have worked with those struggling with a variety of concerns including relationships, parenting, identity, work and careers, depression, anxiety, trauma, school and education, gender, and cultures.
Generally, the individuals, couples, and families with whom I work come to my office in some sort of pain or discomfort as they move back and forth between their real and ideal lives. The conversations we have shed light on why this is happening and what we can do to try to help reduce feelings of pain and distress while increasing coping skills and feelings of hope.
Although I use different psychotherapeutic methods in my practice, the foundation of my work is in the relationships my clients and I create, the trust we establish, and the compassion they receive. Providing a balance of support and challenge, I listen and actively participate, sharing my thoughts and perspectives with the aim of developing goals and strategies to resolve problems. I form ongoing relationships with my clients in order to help them become their most successful and happiest selves.
I encourage you to take a look at the pages in this website to see if I might be the right therapist for you. If you have questions or would like to schedule an appointment please go to the "Contact" tab at the top of this page and call me. I look forward to meeting you in person.
Sheila